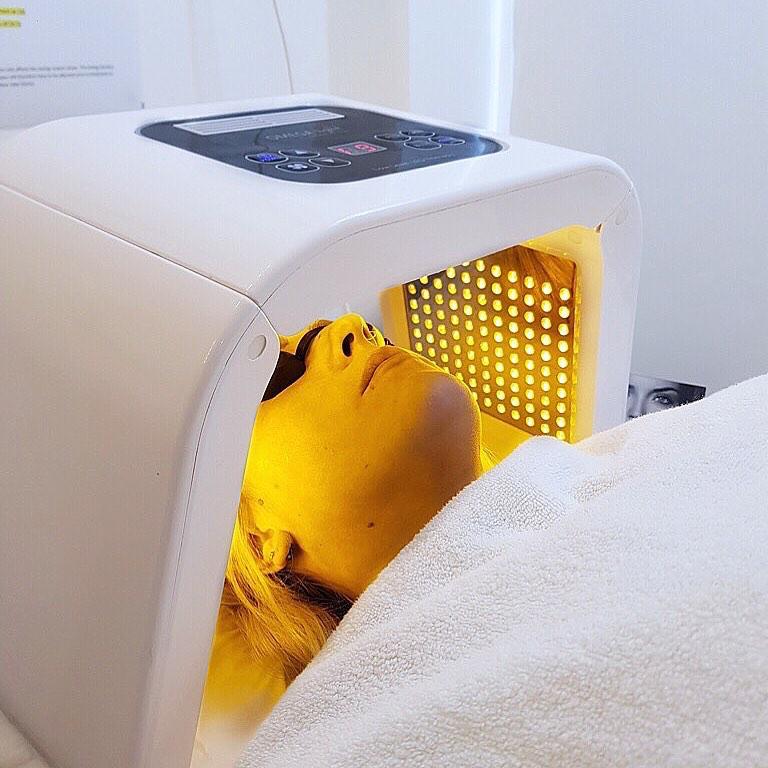 Leading skin care treatments in Port Harcourt
Acne, Pigmentation and dark spots
Lines & Wrinkles
Inflammation, Redness
SEE YOUR SKIN IN A NEW LIGHT!
LET US HELP YOU ACHIEVE YOUR SKIN GOALS!
LED (or Light Emitting Diode) Treatment can be used to address a number of skin concerns including ageing, acne and pigmentation. LED light emits wavelengths of coloured light energy and stimulates the skin to refresh itself by supercharging the cells and speeding up repair mechanisms.
HOW DOES LED WORK?
Scientific research reveals that cells respond directly to light energy. The treatment uses pure UV free beneficial light which is converted into cellular energy. LED stimulates the release of adenosine triphosphate (ATP) which is the major carrier of energy to all cells. Increases in ATP allows cells to accept nutrients faster and get rid of waste faster by increasing the energy in the cell. This energy revitalises the health of the damaged tissue and restores its appearance.
LED Facial
✓ Replenishes collagen and elastin
✓ Reduces inflammation
✓ Enhances cell renewal
✓ Fights and heals blemishes
✓ Increases circulation and cellular rejuvenation
WHAT DOES THE TREATMENT ENTAIL?
The treatment starts with an exfoliation to gently resurface the skin which is followed by a customised 20 minute session of light emitting diode therapy and concludes with the infusion of a combination of ingredients infused into the skin.
WHICH LED LIGHT IS FOR YOU?
Red Light: Repairs damaged skin, shink pores, skin firming, anti-aging, antioxidant efficancy.
Blue Light: Repairs the skin, including scars and pigmentation.
Green Light: Relieves skin stress, lymphatic drainage and reduces swelling.
Yellow Light: Promotes lymphatic drainage, improves rough skin, wrinkles, enhance immunity.
Purple Light: Reduces acne and acne scars.
Cyan Light: Enhances cell energy.
White Light: Improve the fine lines and loose skin.
For those who feel claustrophobic with the 'mask' version, there is no need to worry as Laser Med Spa also offers the LED bridge